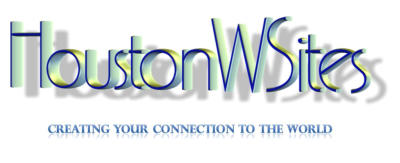 FOR THE MONTH OF JUNE- AUGUST OF THE PRESENT YEAR, WE HAVE THE FOLLOWING SPECIAL PRICING IN
THE DESIGN AND IMPLEMENTATION OF A WEBSITE AS DESCRIBED IN THIS PAGE.
GET THE SPECIAL TODAY AND YOU MAY ACTUALLY IMPLEMENT YOUR WEBSITE IN A LATER DATE. TAKE
ADVANTAGE OF THE SPECIAL.
Your Special for June - August 2020
FOR THE MONTH OF JUNE - AUGUST OF 2020, WE FEATURE OUR BASIC COMMERCIAL WEBSITE
IMPLEMENTATION WITH A HOSTING OPTION.
The Basic Website includes a maximum of six pages in English and six pages in Spanish for a total of twelve
pages.
Home Page with three licensed pictures
Company News ot Testimonials
Contacts US (Interactive with a form)
Hosting Option
For you to see your website published in the WWW, an Internet Service Provider (ISP) will offer you the connectivity. An Internet service
provider (ISP) is an organization that provides access to the Internet.
Access ISPs directly connect clients to the Internet using copper wires, wireless or fiber-optic
connections. Hosting ISPs lease server space for smaller businesses and other people
(colocation). Transit ISPs provide large amounts of bandwidth for connecting hosting ISPs to
access ISPs.
HoustonWSites offers a hosting environment through Pair.com an Internet Service Provider of
impeccable service record at a very affordable pricing. The following are some figures for you to
consider:
One year domain registration $19.00
Setup fee (once time) $25.00
Hosting per month starting at $ 10.00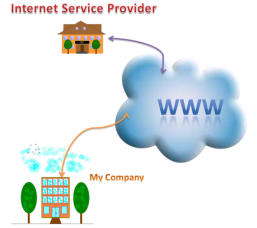 HOSTING INFORMATION
ISP - Pair.com
Dedicated IP Address
FreeBSD or Ubuntu OS
100 mailboxes
50GB/month transfer
1 additional FTP login
5GB disk space
Access by SSH and sFTP
1 MySQL database
24/7 Telephone Support
Perl 5, PHP 5 Module & more
Monthly Maintenance
Monthly maintenance is offered to produce changes to the various components of the website such as
changing or removing pictures, text, articles, testimonials, blog data to remove, changes in the background
colors, changes in the font size and/or font type. It is not intended to change the design of the website nor to
expand the services it offers.
This service offers 10 man-hours per month to perform changes as described in the above paragraph.
Content, pictures and other elements will be provided by our customers.
For this special offer the additional (optional) price for maintenance is $400.00 per month and is offered
after the deployment of the website.
With this Website development package, HoustonWSites extends a unique price to all of you in the process of becoming new members of the World Wide
Web or in the process of revamping an old website. We hope to be able to be of a service to your organization.
Designed and Managed by HoustonWSites
A commercial or personal Website specifically designed, programmed and implemented
to your own needs and to your unique marketing objectives.
This special is indented for those companies or individuals in the need of a
professionally website to present products or services within the unique design and
style. With a maximum of six (6) pages of exposure per language, this basic website
could offer the ideal avenue to satisfy your organization marketing or otherwise
personal needs.
The Home Page includes three (3) licensed pictures; pictures that are exclusive and
permanently licensed to your company to use in any publication.
Please observe that the titles of the pages presented here are suggested to exemplify
the quantity and the intention of each page. In your case, the names and the contents of
each page is totally driven by your needs and objectives.